UFC on FOX 17 Betting - Cerrone vs Dos Anjos
im witch cb dollaway too.. and that tweet about RDA, could be true and if its true cowboy should be able to beat him right?
2face LOL....I love it!!!
I already have 4 units at over 2.5 @1.81 in Diaz fight.
Im going to bet 2 units at Diaz @4.59 - he looks outstanding: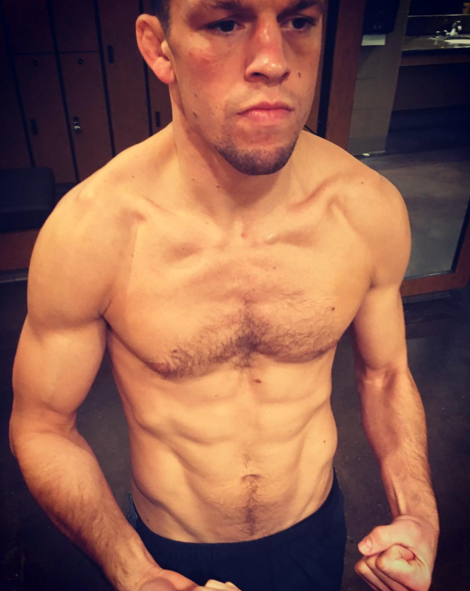 Meanwhile Johnson didn't look vs Dariush as good, as he used to. Also it's the first opponent of Diaz, who won't try to take him down. I surely believe he can win.
Puczi , imo nate diaz is a better fighter than Mj. If he is in shape, mj is the dog imo.
Glad to hear you agree mate.
except for the fact that Dariush took one of the most bullshit decisions in the history of MMA vs Johnson.
Also, Cerrone wins and fights McGregor @ UFC 200.
Which I am buying tickets for as soon as humanly possible.
IMAGINE..
Sometime between now and July, McGregor-Edgar. Or not cuz McGregor is too fat and happy from his Irish Christmas.
McGregor-Cerrone
Holm-Rousey
Rockhold-Romero
Triple champ super fight in the new arena.
I'm gonna jizz all over :bye:
big parlay ,
McGregor
holm
rockhold
[quote quote=23675]
Joanna-Gadelha
McGregor-Cerrone
Holm-Rousey
Rockhold-Romero

[/quote]
Thats the correct order bro.
NICE
insane that would be!!!
Hey just noticed on this card..Leon Edwards!!
Know anything about this other dude?
I may just pick Edwards blind
i was thinkin the same chuck but apparently some people here are on other dude, good wrestler i hear
If Cerrone fights Conor, I'll take Conor via first round TKO.
Cerrone has half a stomach and is weak to body damage and Conor loves targeting the body.
Usman won TUF and apparently his wrestling credentials are fantastic and he looked like a good athlete but his striking needed work.
Usman is a beast. He's one of the best guys to win the Ultimate Fighter in a long time. This is a tough fight for Edwards. 😥